Key Information
Subject: Social and Political Science
Credit?: No
Eligibility: Students must be in final two years of high school (aged 16-18)
Language requirements: n/a
Start date: 19 July 2021
Length: 2 weeks
Contact hours: 30
Course fee: £2,698
Application deadline: 27 June 2021 (Midnight - BST)


DOWNLOAD BROCHURE
Course Description
The course introduces pre-university students to the social sciences, focusing on individual disciplines as well as common theoretical premises.
The course will explore the relationship between the individual and society. This relationship will be used as overarching theme to link separate disciplines and topics to facilitate interdisciplinary and inter-textual thinking. Topics to be covered include the role of the government and the state, social conventions and norms, economic and political structures and the place and importance of the individual.
Students will study a range of different subjects such as Politics, Economics and Sociology and develop skills in inter-disciplinary reading and thinking.
Politics: How do individuals take decisions which affect the entire society? What is the role of the government, the parliament, international organisations? Students will focus on the practices of the British political system and the European Union as well as the relationship between the UK and the EU.

Economics: How do individuals and societies produce the goods and services that satisfy their needs and sustain their livelihoods? This will include the study of rationality and economic interactions and it will look at practical subjects including international markets and trade.

Sociology: A study of human relations and social organisations. This will include the study of group behaviour and social norms while focusing on the history and evolution of work and the fourth Industrial Revolution.
Timetable
20 x 1.5-hour sessions, two each day
Live sessions will run from 17.00-18.30 and 19.30-21.00 (BST) each day
Syllabus
Introduction to the Course

Politics 1: The British Political System

Politics 2: The European Union

Politics 3: The UK-EU Relationship after Brexit

Economics 1: The Global Financial System

Economics 2: Global Financial Crises

Economics 3: The Eurozone Crisis

Sociology 1: Work in History

Sociology 2: The Future of Work

Social Sciences in the Contemporary World
Provider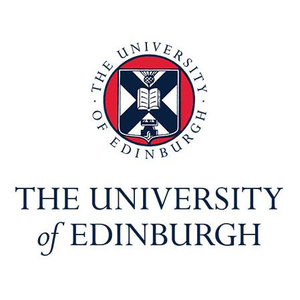 University of Edinburgh
Edinburgh University, one of the world's top universities, is a famous public research university in the UK. It is located in Edinburgh, the capital of Scotland. Founded in 1583, it is the sixth oldest university in English speaking countries.