Key Information
Subject: Social Science/Business

Credit level: SCQF Level 8 (Year 1 Undergraduate)
Credits: 20 SCQF/10 ECTS/4 US (Read more about credit study)
Eligibility: 1 year of undergraduate study and aged 18 or above
Language requirements: Evidence of language ability equivalent to IELTS 6.5 (with a minimum of 5.5 in each component) or above
Start date: 05 July 2021
Length: 4 weeks
Contact hours: 56
Course fee: £3,388
Application deadline: 16 May 2021 (Midnight - BST)
DOWNLOAD BROCHURE
Course Description
The course is aimed for students interested in understanding how technology has changed business communication and how social media platforms provide firms with the opportunity to target their messages to different stakeholders. Students will be introduced to some of the key concepts of business communication as applied to digital marketing campaigns. In addition, the course will provide an overview of the methods employed to measure the effectiveness of business communication in social media.
In the first part of the course, students will explore the foundations of business communication in social media, including definitions of business communication 2.0, stakeholder theory, dialogic theory, and the characteristics of a digital marketing campaign.
The second part will focus on the most popular social media platforms, including Facebook, LinkedIn, YouTube, Instagram, Twitter, Snapchat and Pinterest. Students will learn how to analyse the engagement achieved with marketing campaigns on these platforms.
Timetable
2-hour session on the first day plus 18 x 3-hour sessions
Live sessions will run from 10.00-12.00 (BST) on the first day and 10.00-13.00 (BST) on all other days; there won't be any teaching on the final Friday
Provider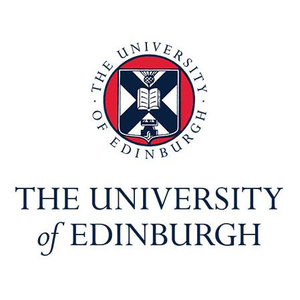 University of Edinburgh
Edinburgh University, one of the world's top universities, is a famous public research university in the UK. It is located in Edinburgh, the capital of Scotland. Founded in 1583, it is the sixth oldest university in English speaking countries.