Key Information
Subject: Social Sciences/Business

Credit level: SCQF Level 8 (Year 1 Undergraduate)
Credits: 20 SCQF/10 ECTS/4 US (Read more about credit study)
Eligibility: 1 year of undergraduate study and aged 18 or above
Language requirements: Evidence of language ability equivalent to IELTS 6.5 (with a minimum of 5.5 in each component) or above
Start date: 05 July 2021
Length: 4 weeks
Contact hours: 72
Course fee:£3,388
Application deadline: 16 May 2021 (Midnight - BST)
DOWNLOAD BROCHURE
Course Description
This course explores the link between entrepreneurial theory and practice. It offers an introduction to some of the key areas of entrepreneurship research, and illustrates these theoretical insights with cases from a wide range of industries, sectors and countries. Students will learn to reflect on the multifaceted nature of entrepreneurship and strengthen their critical thinking skills through discussion and practical exercises, including the development of a start-up business model. The combination of theory, methodology and practice will help students understand the challenges of entrepreneurship in the real world, achieving a complete view of this phenomenon and its different facets.
In the first part of the course, students will explore the foundations of entrepreneurship, including definitions of entrepreneurship, characteristics of entrepreneurs, entrepreneurial networks and the context in which they operate. It will also introduce fundamental concepts, such as the entrepreneurial ecosystem and the digital ecosystem.
The second part focuses on start-up planning and will introduce methodological tools such as the Business Model Canvas. The third part will cover entrepreneurial finance, and the fourth part will provide an overview of processes occurring beyond the start-up phase, such as entrepreneurial growth, exit and entrepreneurship policy.
Syllabus
Part one:
Session 1 Introduction to the course. Why entrepreneurship matters.

Session 2 Entrepreneurship: personality trait, process or method?

Session 3 Exploring what makes an entrepreneur

Session 4 Emotions and entrepreneurship

Session 5 Entrepreneurial networks

Session 6 Entrepreneurial context and characteristics

Session 7 Entrepreneurial ecosystems

Session 8 Digital ecosystems
Part two:
Session 9 Planning new venture creation: from the idea to the start-up proposition

Session 10 Start-up planning pathways

Session 11 Start-up feasibility planning I: the Business Model Canvas

Session 12 Start-up feasibility planning II: applications of the Business Model Canvas

Session 13 Start-up feasibility planning III: identity, ideas, teams and competition
Part three:
Session 14 Entrepreneurial finance I

Session 15 Entrepreneurial finance II
Part four:
Session 16 Entrepreneurial growth

Session 17 Entrepreneurial exit

Session 18 Entrepreneurial policy

Session 19 Summary and conclusion
Provider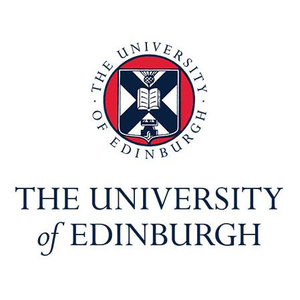 University of Edinburgh
Edinburgh University, one of the world's top universities, is a famous public research university in the UK. It is located in Edinburgh, the capital of Scotland. Founded in 1583, it is the sixth oldest university in English speaking countries.