Key Information
Subject: Education/Sport
Credit level: SCQF Level 8 (Year 1 Undergraduate)
Credits: 20 SCQF/10 ECTS/4 US (Read more about credit study)
Eligibility: 1 year of undergraduate study and aged 18 or above
Language requirements: Evidence of language ability equivalent to IELTS 6.5 (with a minimum of 5.5 in each component) or above
Start date: 02 August 2021
Length: 4 weeks
Contact hours: 56
Course fee: £3,156
Application deadline: 20 June 2021 (Midnight - BST)
DOWNLOAD BROCHURE
Course Description
The Global Impact of Sport has two broad themes:
Sport and Global Affairs: the way in which sport is being used today by the United Nations, UNICEF, the World Bank, the World Health Organization and trans-national NGO'S as a cost effective social tool that can contribute to global challenges of health, justice, conflict resolution, social inclusion, education for all, sustainability and international development.
Sport, Heritage and Scottish Culture: examine the contribution that sport has made to Scotland's history and culture.
Syllabus
Week 1
Introduction to Summer School

Introduction to Global Impact of Sport and Assignment One Tutorials/Seminar

Introduction to Scottish Sporting Heritage and Culture

Sport as Business and Economics

Time allocated to work on Assignment One
Week 2
Sport More than a Game

Sport and Meg Events

The Dark Side of Sport

Golf and Scotland

Sport, Safeguarding Children and Rights
Week 3
Football and Scotland

Sport as International Relations: Sport, Diplomacy and Peace- Building

Sport and the Sustainable Development Goals

Sport, Poverty and the Homeless World Cup

Assignment Two Tutorials/Seminars
Week 4
Sport, Charity and Corporate Responsibility

Scotland's Oldest Sport

Sport as International Business

Scotland's Highland Games

Sport and Health
Provider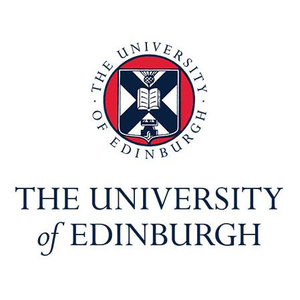 University of Edinburgh
Edinburgh University, one of the world's top universities, is a famous public research university in the UK. It is located in Edinburgh, the capital of Scotland. Founded in 1583, it is the sixth oldest university in English speaking countries.