Key Information
Subject: Social and Political Science
Credit level: SCQF Level 8 (Year 1 Undergraduate)
Credits: 20 SCQF/10 ECTS/4 US (Read more about credit study)
Eligibility: 1 year of undergraduate study and aged 18 or above
Language requirements: Evidence of language ability equivalent to IELTS 6.5 (with a minimum of 5.5 in each component) or above
Start date: 05 July 2021
Length: 4 weeks
Contact hours: 72
Course fee: £3,156
Application deadline: 16 May 2021 (Midnight - BST)
DOWNLOAD BROCHURE
Course Description
This course covers the history of Scotland from the eleventh century to the early sixteenth. Students will explore the relative dynastic stability during reigns of Malcolm III and his descendants to Alexander III, they will look at the Great Cause and the Wars of Independence, followed by Bruce kingship and then the Stewart dynasty, ending with the reign of James IV.

After considering politics and kingship in this chronological framework, the course will take a thematic approach, looking at the religious, military, cultural and economic history of the period, and placing Scotland in the wider context of medieval Europe. The course will encourage students to consider medieval Scotland through broader questions about identity, ruler ship, gender, belief and international relations.
Using a range of primary sources - physical objects and documents in translation - the course aims to expand writing and presentation skills and to develop students' source handling and understanding. The course will draw extensively on the rich cultural heritage of the area, with privileged online access to Edinburgh's museums, galleries and archives and remains of medieval churches.
Provider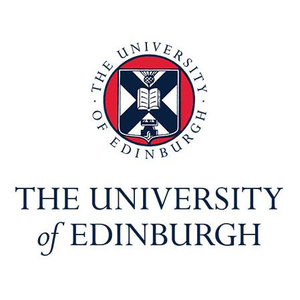 University of Edinburgh
Edinburgh University, one of the world's top universities, is a famous public research university in the UK. It is located in Edinburgh, the capital of Scotland. Founded in 1583, it is the sixth oldest university in English speaking countries.