Teaching methods
In response to the Covid-19 pandemic, the majority of UCL Summer School modules in 2021 will be taught online. In addition, a small number of modules will continue to be taught face-to-face on our central London campus, which has been reconfigured in line with government guidelines to ensure it is as safe as possible. This means that students have three options this summer:
Study online from anywhere in the world; or

Study online and stay in UCL accommodation in central London; or

Study face-to-face on the UCL campus (UCL accommodation optional)
We will offer additional opportunities for cultural enrichment and meeting others on the programme through a series of in-person and online events and activities. For students who do travel to London UCL offers accommodation within walking distance of campus.
DOWNLOAD BROCHURE
Programme structure
The UCL Summer School is divided into two Sessions, each spanning three weeks (dates can be found below). You can choose to attend Session One, Session Two or both Sessions.

Session One: 5 July 2021 - 23 July 2021
Session Two: 26 July 2021 - 13 August 2021
Online Modules
Informed by the UCL Institute of Education's world-leading research on virtual learning, teaching will be delivered through a blend of daily live teaching sessions, guided learning activities, structured group work, and independent learning. All modules consist of 150 learning hours including 45 hours of online learning and live teaching. A typical day could consist of 1-2 hours of live teaching; as well as 1-2 hours of on-demand learning; as well as 2-3 hours of group work and/or independent study.
Students will be expected to complete a series of learning activities before attending a live teaching session each day. Learners will also be divided into study groups, which may meet live online and/or communicate on discussion forums to help provide additional support for learning.
Teaching and learning will take place on UCL's Virtual Learning Environment Moodle, where students will have access to all teaching materials on demand, reading lists available through UCL's online library resources, and discussion forums.
Face-to-face On-Campus Modules
We plan to deliver the following modules face-to-face on the UCL campus:
Economics for Sustainability: Climate Change and Social Inequalities

An Archaeological History of London

Global London: Contemporary Urbanism, Culture and Space

Literary London

Energy and Future Cities: Innovating London's Architecture

Modern and Contemporary Art in London

The Political Economy of Health

Public Art, Graffiti and the Right to the City

The Birth of Feminism: UCL, Bloomsbury and Fin-de-Siècle Radicalism

Understanding and Countering Radicalisation and Terrorism
Each module offers 45 teaching hours (15 hours per week), and students are expected to spend an additional 100 hours on assignments and independent study. Classes are student-centred with an emphasis on participation and interaction.
Choosing your module(s)
Most of the Summer School modules require no prior subject knowledge, although some do prefer a background in certain areas.
CLick to see the module pages for further details
Entry requirements
You will have completed one year of undergraduate study at the time of joining the UCL Summer School and normally be able to demonstrate an average grade, or equivalent academic experience, of:
3.3/4.0 GPA (US scale); OR 3.0/4.0 GPA (US scale) for second- , third- or fourth-year students applying for lower level modules*

2:1 (UK scale)
Fees
The fees below cover the complete cost of tuition. Please note that there is a built-in discount of £430 for students who enrol for two sessions.
Tuition Fees
| | |
| --- | --- |
| One Session | £2,165 |
| Both Sessions | £3,900 |
To secure your place on the Summer School, and your accommodation if applicable, you will need to pay your fees in full. Details of how to pay your fees will be provided as part of the application process.
Application Fee
Please note that applications received after March 1st 2021 are subject to a £60 application fee.
Additional Costs and Module Excursions
For on-campus modules, entry costs for all excursions are included in the tuition fees, unless otherwise stated on the module page. However, travel costs on excursions are not included in the fees. The average cost of travel on a module is £10-£20.
Website

Provider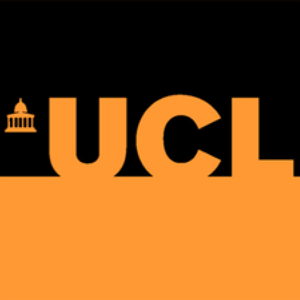 Universiy College London
University College London, officially known as UCL since 2005, is a public research university located in London, United Kingdom, and a member institution of the federal University of London. It is the largest university in the United Kingdom by total enrolment apart from the Open University, and the largest by postgraduate enrolment.