Programme Description
Data Science is successfully adding value to all the business models by using statistics and deep learning to make better decisions. A growing number of companies are now hiring data scientists to crunch data and predict possible situations and risk for businesses.
This summer school is designed for students studying any degrees in their undergraduate studies at a well-recognised university in China, with an interest in data science. Students will be introduced to the concept and develop an understanding of data science and hear from industry expert on data science applications.
Students will:
• Learn the concept of Data Science;
• Develop an understanding of data analysis, AI and visualization;
• Learn about data science products;
• Understand the real-world applications in data science and hear from industry expert;
• Develop creativity and design thinking through a design workshop;
• Get an insight into data science entrepreneurship and hear from an entrepreneur his journey in setting up a data science company;
• Develop valuable professional skills in business model innovation, communication and presentation;
• Work as a team on a data science project;
• Visit the state-of-the-art 360 data observatory and see demonstrations of latest data science research;
• Visit London's Silicon Roundabout Tech City;
• Visit the Museum of Brands to learn brand evolution challenge and customer profiling;
• Practice and improve their English language.
In addition, students will have an opportunity to make new friends, get to know student ambassadors from Imperial College London through social activities and discuss opportunities for future study and experience what it is like to study in a world class university.
DOWNLOAD BROCHURE
Project Introduction
46 academic hours spread over 2 weeks covering lectures, workshops, tutorials and project work.

Students will be allocated into 2 classes with differentiated level of complexity in final projects, to work on a group project towards a project presentation on the last day of the programme.

There will also be cultural and social activities organised by Imperial student ambassadors.The entire programme will be taught in English.
Requirements
All students are expected to be studying an undergraduate degree at a well-recognised university in China. Students with basic knowledge of coding skills will be advantageous.

All students are required to have a good command of English and if it is not their first language, they will need to satisfy the College requirement as follows:

• a minimum score of IELTS (Academic Test) 6.5 overall or equivalent.

• TOEFL (iBT) 92 overall

• CET-4 (China) minimum score of 550

• CET-6 (China) minimum score of 520

A Skype interview is required for all students. According to the foundation and professional background of students, students will be allocated into 2 classes with differentiated levels of complexity in final projects.

Students who wish to improve language skills and enrich cultural experiences can apply for a one week intensive language course prior to the summer school. For more information, please check the relevant files.
How to Apply?
We are pleased to present this programme from the selected universities. For further information or to discuss the proposal, please contact:

• Pei (Patch) Huang : patch@behemon.com

• Email: icdsi.programme@gmail.com
Provider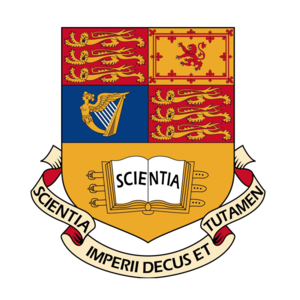 Imperial College London
Imperial College London is a world-class university with a mission to benefit society through excellence in science, engineering, medicine and business.
Main lecturer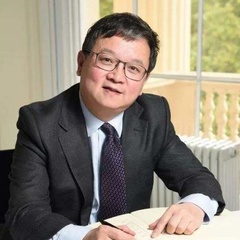 Yike Guo
Imperial College • Co-Directer of the Data Science Institute,Professo
Yike Guo, is a Professor of Computing Science in the Department of Computing at Imperial College London. He is the founding Director of the Data Science Institute at Imperial College. He is a Fellow of the Royal Academy of Engineering (FREng), Member of Academia Europaea (MAE), Fellow of British Computer Society and a Trustee of The Royal Institution of Great Britain.