Programme overview
Imperial Digital Transformation: 5 Game-Changing Technologies for Business explores the game-changing technologies that are driving digital transformation across organisations and industries and enables you to develop your own strategy to put them to work in your business.
The nine week online programme draws on expertise from Imperial College Business School faculty, industry experts and case studies. You will also draw on the expertise of your peers and explore how to use technologies to implement digital transformations across your organisation.
You will experience live online teaching sessions, video lectures, interactive activities and assignments whilst receiving personal support from a dedicated Learning Team.
You will finish the programme prepared to implement your learnings, and with a verified Digital Certificate from Imperial College Business School Executive Education.
DOWNLOAD BROCHURE
Who should attend?
This international programme offers a non-technical, broad overview of new technologies that are impacting companies across every industry. Digital transformation is an essential topic for professionals including:
Technology managers and executives who seek to understand the technologies that drive digital transformation and how to implement them to drive digital transformation in their organisation

Functional managers across industries looking to master different areas of transformation and implement a strategy within their function or organisation.

Consultants looking to understand the latest technologies driving digital transformation and create an IT strategy and technology roadmap to help their clients achieve better results.
Learning objectives
Learn about digital technologies used in digital transformation projects

Explore the sources of value of digital transformations for businesses

Consider challenges of privacy and security in digital transformations

Assess digital tools, technologies, processes and their uses

Evaluate the use of digital solutions for business problems

Suggest new business solutions that are enabled by advances in digital technologies

Apply principles of digital transformation to real-world business problems

Develop a framework for digital transformation within your organisation

Propose digital innovations that build on existing business infrastructure

Recommend appropriate approaches to infrastructure, data governance and change management to support digital transformations
What you will learn
Phase I - Technologies Driving Digital Transformation
Module 1: The Cloud and Mobile

Module 2: The Internet of Things

Module 3: Big Data Analytics

Module 4: Automation and Artificial Intelligence

Module 5: FinTech and Blockchain



Phase II - Implementing a Digital Transformation
Module 6: Sources of Value in a Digital World

Module 7: A Framework for Implementing a Digital Transformation

Module 8: Considerations of Privacy and Security
Provider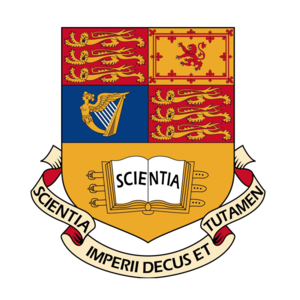 Imperial College London
Imperial College London is a world-class university with a mission to benefit society through excellence in science, engineering, medicine and business.