Programme overview
Fintech Opportunities: Taking A Strategic Approach is designed to give you a foundation in fintech and its components, including digital finance tools, personal banking, Blockchain and cryptocurrency, and machine learning and artificial intelligence.
The eight week online programme draws on expertise from Imperial College Business School faculty, industry experts and case studies. You will also draw on the expertise of your peers and will gain the skills to lead your company into the fintech revolution.
You will experience live online teaching sessions, video lectures, interactive activities and assignments whilst receiving personal support from a dedicated Learning Team.
You will finish the programme prepared to implement your learnings, and with a verified Digital Certificate from Imperial College Business School Executive Education.
DOWNLOAD BROCHURE
Who should attend?
This global programme is designed to equip mid- to senior-level finance executives with insights and practical skills to harness financial technology strategies, particularly:
Finance professionals looking to fain insights on technologies that are changing banking and finance, and on disruptions taking place in financial services

CXOs and senior management of fintech startups looking to critically assess the future of the financial services industry through exploration of real world problems

Consultants who provide fintech services to clients and want to stay updated on trends to create cutting-edge solutions based on disruptions in the space

Risk compliance and regulatory professionals seeking to improve their professional knowledge of fintech and its regulatory frameworks
Learning objectives
Learn existing functions within banks to uncover potential inefficiencies

Compare and contrast how standard versus digital banks perform given functions in your country

Determine the best tactics to attract new customers for loans and identify the holes in the way customers are currently found

Consider which functions would be better utilised with machine learning or artificial intelligence

Understand the limitations of ML and AI and how to use them to analyse results and determine risk factors

Apply the concepts and applications of ML and AI to real-world scenarios

Determine situations that should utilise cryptocurrency versus digital fiat currency

Sort risks according to whether they apply to fintech or regular financial institutions

Predict which functionalities will remain in banks or switch to an outside entity

Develop a plan for integration of fintech within a financial organisation
Provider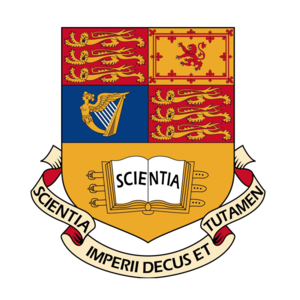 Imperial College London
Imperial College London is a world-class university with a mission to benefit society through excellence in science, engineering, medicine and business.