Programme overview
Imperial Machine Learning for Decision Making is an immersive and interactive online programme which will expand your understanding of machine learning and teach you the tools and techniques used for applying machine learning to business scenarios.
The ten week online programme draws on expertise from Imperial College Business School faculty, industry experts and case studies. You will have the opportunity to apply your learning to real life business problems, using analytical techniques such as clustering, classification and regression. You will also draw on the expertise of your peers to enable you to communicate credibly with those who have deep technical knowledge in the field, having a greater impact within your organisation.
You will experience live online teaching sessions, video lectures, interactive activities and assignments whilst receiving personal support from a dedicated Learning Team.
You will finish the programme prepared to implement your learnings, and with a verified Digital Certificate from Imperial College Business School Executive Education.
DOWNLOAD BROCHURE
Who should attend?
This international programme is designed for data and technology professionals & students interested in learning more about the field of machine learning. The programme content is applicable across industries from banking and financial services, consulting, education, and energy to healthcare, IT products and services, and retail.
Learning objectives
Characterise the fundamental machine learning problem and outline the steps in a machine learning project


Outline the steps to selecting a machine learning model and explain why we may not be able to draw meaningful conclusions from experience

Differentiate between ranking and prediction problems

Understand and apply technical tools and methods such as k-nearest neighbours and the Naive Bayes Theorem to real life problems

Define proximity for clustering methods and understand the steps involved in applying them
What you will learn
Module 1: Introduction to Machine Learning

Module 2: The Fundamental Limits of Machine Learning

Module 3: Evaluating Predictive Performance (I)

Module 4: Evaluating Predictive Performance (II)

Module 5: Evaluating Predictive Performance (III)

Module 6: K-Nearest Neighbours

Module 7: Naive Bayes

Module 8: Classification and Regression Trees

Module 9: Cluster Analysis

Module 10: Final Assignment
Provider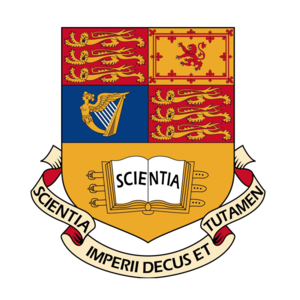 Imperial College London
Imperial College London is a world-class university with a mission to benefit society through excellence in science, engineering, medicine and business.