Why Enrol For The Fintech Programme?
The Imperial Fintech programme is one of the offerings in the Imperial Virtual Programme portfolio, characterised by live interactive sessions with faculty. Financial technology, or Fintech, refers to the use of technology by financial services companies to improve its use or services to consumers.
This intensive four-week programme provides you the opportunity to delve into how the coming together of technology and finance has created disruption and synergies in the traditional banking and finance industry.
Through this immersive and interactive programme you will:
Develop a hands-on understanding of fintech for bankers

Gain insights into technologies that are changing banking

Learn how to prepare yourself for the changes already underway

Gain confidence to communicate effectively on fintech

Challenge current strategy and turn disruption on its head

Shift organisational culture to lead in fintech

Discover tech developments from leading disruptors

Gain invaluable insights to guide strategic decisions

DOWNLOAD BROCHURE
About Imperial Virtual Programmes
At Imperial College London, our world-leading experts have combined scientific rigour with practical experience and the latest research to develop immersive virtual programmes – delivered in real time – in several areas of commerce, leadership and innovation so you can define the very future of business. Let us meet you where you are – and take you where you want to be.
Learn in real-time through live interactive sessions from Imperial faculty and industry leaders

Intensive approach that fits into your busy schedule

Two live sessions per week, 90 minutes plus Q&A

Engaging, cutting-edge learning platform with mobile access

Limited seats available; secure your seat early

All live sessions are recorded so you can view them again at any time during the programme
Who Is This Programme For?
This programme is designed for mid to senior level professionals wanting to gain an understanding of how the fintech ecosystem operates. Participants come from all over the world and hold an interest in strategy and innovation, working in industries such as construction, professional services and finance. An understanding of finance principles would be advantageous; however, no banking experience is required.
What You Will Learn?
This four-week virtual programme features 90-minute live faculty lectures with a Q&A at the end of each session. The sessions include engaging "try-it" and crowdsourcing features that help create an interactive, personalised and supportive learning experience.
Click to see what you will learn in details and other information
Provider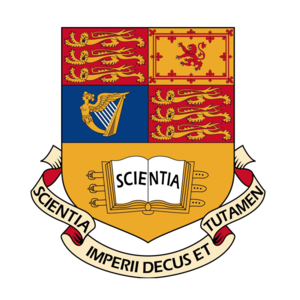 Imperial College London
Imperial College London is a world-class university with a mission to benefit society through excellence in science, engineering, medicine and business.