Why Enrol For The Artificial Intelligence - AI & Machine Learning In Financial Services Programme?
Machine learning and artificial intelligence will radically change the decision-making processes in financial institutions, impacting investment signals in asset and wealth management, and influencing how people analyse concentration, scenario and operational risks. Our virtual programme builds a strong foundation in artificial intelligence - AI, big data and machine learning to allow you to make better decisions using these evolving techniques.
Through this immersive and interactive programme you will:
Gain a solid foundation in AI, 'big data' and machine learning

Make better decisions using evolving techniques

Explore what innovation will look like within financial services

Develop practical techniques that can be implemented today
DOWNLOAD BROCHURE
About Imperial Virtual Programmes
At Imperial College London, our world-leading experts have combined scientific rigour with practical experience and the latest research to develop immersive virtual programmes – delivered in real time – in several areas of commerce, leadership and innovation so you can define the very future of business. Let us meet you where you are – and take you where you want to be.
Learn in real-time through live interactive sessions from Imperial faculty and industry leaders

Intensive approach that fits into your busy schedule

Two live sessions per week, 90 minutes plus Q&A

Engaging, cutting-edge learning platform with mobile access

Limited seats available; secure your seat early

All live sessions are recorded so you can view them again at any time during the programme



Who Is This Program For?
This programme is designed for professionals working in the financial services industry, including members of the exchanges and regulatory agencies, and executives who make decisions that affect financial results. To get the most from the four-week virtual programme, you will need a good grounding in finance and statistical techniques.
What You Will Learn?
This four-week virtual programme features 90-minute live faculty lectures with a Q&A at the end of each session. The sessions include engaging "try-it" and crowdsourcing features that help create an interactive, personalised and supportive learning experience.
Click to see what you will learn in details and other information
Provider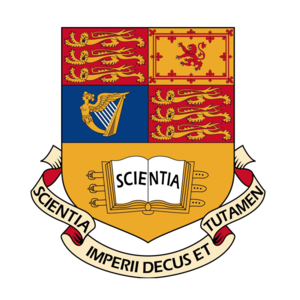 Imperial College London
Imperial College London is a world-class university with a mission to benefit society through excellence in science, engineering, medicine and business.