Why Enrol for the Risk Management Programme?
The Imperial Risk Management programme is one of the offerings in the Imperial Virtual Programme portfolio, characterised by live interactive sessions with faculty. This eight-week live virtual programme is designed to challenge finance professionals to think critically and creatively about risk.
Drawing on insights from Imperial College Business School faculty, industry leaders, case studies and your peers, the programme will help you predict future societal, financial, corporate and environmental risks and provide you with practical ways to measure and hedge risk in your organisation.
Through this immersive and interactive programme you will:
Evaluate risk management frameworks and practices and apply them to industry settings

Critically assess risk management reports and research

Examine changes in risk management practices as a result of paradigm shifts in global banking, insurance and asset management

Analyse the mechanism of corporate governance and its critical relationship with risk
DOWNLOAD BROCHURE
About Imperial Virtual Programmes
At Imperial College London, our world-leading experts have combined scientific rigour with practical experience and the latest research to develop immersive virtual programmes – delivered in real time – in several areas of commerce, leadership and innovation so you can define the very future of business. Let us meet you where you are – and take you where you want to be.
Learn in real-time through live interactive sessions from Imperial faculty and industry leaders

Intensive approach that fits into your busy schedule

Two live sessions per week, 90 minutes plus Q&A

Engaging, cutting-edge learning platform with mobile access
Who Is This Programme For?
This programme blends quantitative research and intelligent risk strategies with practical case studies to broaden participants' risk management understanding and ability. The diverse programme cohort will include participants from a range of countries, job functions and industries and is designed for:
Mid to senior-level finance managers looking to expand their knowledge of risk regulation and practice

Risk/portfolio managers seeking to understand how to allocate capital across multiple investments

Consultants looking to gain a broad overview of risk management tools and techniques
Provider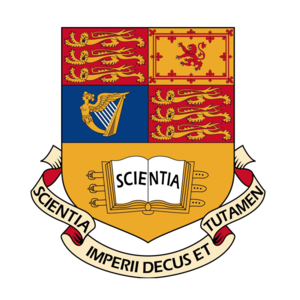 Imperial College London
Imperial College London is a world-class university with a mission to benefit society through excellence in science, engineering, medicine and business.