Why Enrol For The Idea To Innovation Programme?
Idea to Innovation is an immersive, live virtual learning experience which will contribute to a mindset change, inspire you to innovate in all functions and give you the practical tools to develop your ideas into a viable business proposition. The main objective of the programme is to understand how to become entrepreneurial within your own organisation and to inspire your teams and colleagues to innovate together.
Through this immersive and interactive programme you will:
Hone your entrepreneurial spirit

Have the opportunity to practice innovation

Learn how to develop viable business ideas

Inspire and enthuse others within your organisation

Gain innovation project input from world-class experts

Benefit from the immediate transfer of skills

Learn to improve cross-department collaboration

Engage with peers from around the world
DOWNLOAD BROCHURE
About Imperial Virtual Programmes
At Imperial College London, our world-leading experts have combined scientific rigour with practical experience and the latest research to develop immersive virtual programmes – delivered in real time – in several areas of commerce, leadership and innovation so you can define the very future of business. Let us meet you where you are – and take you where you want to be.
Learn in real-time through live interactive sessions from Imperial faculty and industry leaders

Intensive approach that fits into your busy schedule

Two live sessions per week, 90 minutes plus Q&A

Engaging, cutting-edge learning platform with mobile access

Limited seats available; secure your seat early

All live sessions are recorded so you can view them again at any time during the programme
Who Is This Programme For?
Managers from anywhere in the world, in any industry, who aspire to innovate within their organisation and enable teams to innovate. Technical backgrounds are expected but not essential.
What You Will Learn?
This four-week virtual programme features 90-minute live faculty lectures with a Q&A at the end of each session. The sessions include engaging "try-it" and crowdsourcing features that help create an interactive, personalised and supportive learning experience.
Click to see what you will learn in details and other information
Provider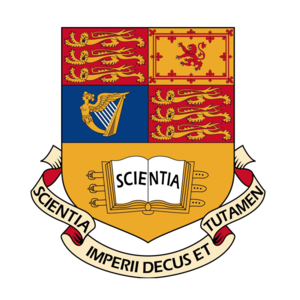 Imperial College London
Imperial College London is a world-class university with a mission to benefit society through excellence in science, engineering, medicine and business.