ABCP Online Research Training Summer School 2020-Business, Finance and Economics
Economy/Business
Speaker:
Date: 2020-07-20
Course duration: 8 weeks
The ABCP (Association of British Chinese Professors)Online Research Training Summer School (ABCP-ORTSS) programme will allow UG students from overseas universities to be trained by UK academics on how to conduct research.
The programme will make participants more prepared for future applications for a postgraduate research degree (i.e., a PhD or a research master's degree) or their future research career in general (e.g., doing research in a company or a research institute).
The programme will see students working on cutting-edge research projects within a small group over the summer for 8 weeks, supervised by a senior academic who has experience in successfully supervising PhD students at a UK university.
Research training seminars will be arranged about various aspects of doing research in an international scientific environment. Students will gain hands-on experiences by working on a research project with their supervisor and also be supported by a peer researcher (PhD or postdoctoral researcher).
At the end of the programme, students will be assessed by their supervisor and be awarded a certificate issued by the ABCP.
Students will also have access to the following benefits after the end of the programme:
the opportunity to get a recommendation letter from their supervisor;

the opportunity to continue their research collaboration with their supervisor, eventually converting their work into (part of) a co-authored research paper;

the opportunity to pursue a PhD degree in the UK with their supervisor or other academics working at a UK university (e.g., via applying for PhD studentships made possible by the China Scholarship Council and/or UK universities, whose deadlines are normally in winter or spring).



ProutineProject A: Consumer credit risk analysis
Due to the advance of the e-finance technology, the consumer credit market is undergoing a pathbreaking revolution. Interesting research areas in this market include modelling consumer credit risk, monitoring customer performance, recognising behaviour patterns, and a wide spectrum of challenges. Statistical methods, machine learning including deep learning have been used. This project aims to gain an in-depth understanding of the state-of-the-art development in this area and propose potential research challenges. The project can be investigated from various perspectives, time series analysis, classification, cluster analysis, risk analysis, novelty detection, and resilience management, among others.
Project B: Recurrent neural networks and counting processes
Recurrent neural networks (RNNs), including long short term memory in deep learning, has been used in many areas, in natural language processing, time series prediction, to name a few.
This project aims to investigate how the application of the RNN can be improved. You may be interested in exploring this project from the following perspectives:
Change point detection (CPD) is the problem of finding abrupt changes in time series data. Real world examples include the sudden collapse of a bridge and the tipping point of a series of events.

Many real world events reoccur over time. For example, a vehicle may fail for many times during its lifetime, a patient may visit his doctor repeatedly, etc. The number of occurrences of those events is an interesting research topic. Accurately estimating this number can provide useful information in decision making.



Professor in Business/Applied Statistics;
Kent Business School Canterbury Campus,University of Kent
Bio: Shaomin Wu is Professor in Business/Applied Statistics, Kent Business School, University of Kent. currently Programme Director for the MSc Business Analytics and coordinates the Student Implant Scheme. He received his PhD and MSc in Applied Statistics. Shaomin has considerable experience in a range of research areas, including Applied Stochastic Processes, Business Data Analysis, Statistical Data Analysis, Data Mining, and Risk Management. Professor Wu serves on the editorial board of several journals, including IISE Transactions, Reliability Engineering and System Safety, and IMA Journal of Management Mathematics. He has co-chaired 3 international conferences, has been invited to act as scientific committee members by more than 18 international conferences has edited 3 special issues, has been invited to review research proposals for four countries, and has published over 60 papers in academic journals. Professor Wu has also won research funding from the EPSRC as the PI and a Co-I, respectively. He is currently undertaking a research project funded by the ESRC as a co-investigator.
UG students who are currently studying an UG course in Year 2 or above are eligible to apply.
Ideally, the applicant should be from a subject in mathematics, physics or computing. Social scientists will be considered as well if they have a good understanding of the techniques involved.
Applicants will be considered by the academic supervisor and an interview will be organised to decide if the application will be made an offer. The maximum vacancies for each project is 4-5 students.
In 2020, the programme is expected to last for 8 weeks, starting on Monday 20th July 2020 and end on Friday 11th September 2020.
The deadline for applications is 1st July 2020.
Interested students in China should contact the following person on how to apply to participate:
• Pei (Patch) Huang : patch@behemon.com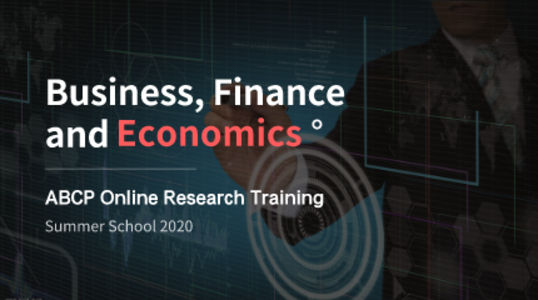 £1550.00
Enrol
This course includes

8 weeks of quality courses