Programme Description
The ABCP (Association of British Chinese Professors)Online Research Training Summer School (ABCP-ORTSS) programme will allow UG students from overseas universities to be trained by UK academics on how to conduct research.
The programme will make participants more prepared for future applications for a postgraduate research degree (i.e., a PhD or a research master's degree) or their future research career in general (e.g., doing research in a company or a research institute).
The programme will see students working on cutting-edge research projects within a small group over the summer for 8 weeks, supervised by a senior academic who has experience in successfully supervising PhD students at a UK university.
Research training seminars will be arranged about various aspects of doing research in an international scientific environment. Students will gain hands-on experiences by working on a research project with their supervisor and also be supported by a peer researcher (PhD or postdoctoral researcher).
At the end of the programme, students will be assessed by their supervisor and be awarded a certificate issued by the ABCP.Students will also have access to the following benefits after the end of the programme:
the opportunity to get a recommendation letter from their supervisor;

the opportunity to continue their research collaboration with their supervisor, eventually converting their work into (part of) a co-authored research paper;

the opportunity to pursue a PhD degree in the UK with their supervisor or other academics working at a UK university (e.g., via applying for PhD studentships made possible by the China Scholarship Council and/or UK universities, whose deadlines are normally in winter or spring).
DOWNLOAD BROCHURE
Project Introduction
Project A: Human-centric cyber security and privacy

This topic broadly covers any cyber security and privacy topics having a strong human factor. Example topics include user authentication especially security and usability of textual and graphical passwords; privacy issues about mobile devices/apps, IoT, online social networks; online child protection and parental control of online systems; false information online; fraud detection; usability and accessibility of user interfaces of security systems; security visualization; CAPTCHA; data protection and privacy laws; human behaviours within and attacks on blockchain systems and cryptocurrencies; cyber security games.
Project B: Data driven analysis of user generated contents (UGCs) online
This topic broadly covers applications of data analytics (machine learning, data mining, information retrieval, information visualisation, etc.) to analyse human behaviours online (Internet, Web, online social networks, web forums, instant messaging platforms, P2P platforms, etc.). This can go beyond topics about cyber security, privacy, cybercrime, digital forensics and cyber threat intelligence, but on non-security topics such as emotion, personality, quality of user experience, digital life. In addition to textual analysis using natural language processing (NLP) tools, multimedia data especially semantic information embedded in digital images and videos are of particular interest.
Requirements
UG students who are currently studying an UG course in Year 2 or above are eligible to apply.

For both projects below, the applicants are expected to have a sufficient level of programming skills (web programming, Android development, Python, Java, C/C++, etc.). A good understanding of related mathematical concepts. For the first project, past experience with empirical studies and statistical tests will be advantageous. For the second project, the applicants are required to be good at using different software libraries for multiple data analytics tasks.
Applicants will be considered by the academic supervisor and an interview will be organised to decide if the application will be made an offer. The maximum vacancies for each project is 4-5 students.
How to Apply?
In 2020, the programme is expected to last for 8 weeks, starting on Monday 20th July 2020 and end on Friday 11th September 2020.
The deadline for applications is 1st July 2020.
Interested students in China should contact the following person on how to apply to participate:
• Pei (Patch) Huang : patch@behemon.com
Provider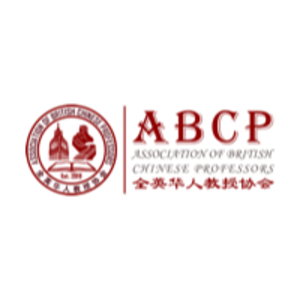 ABCP
ABCP (Association of British Chinese Professors, The Association of British Chinese Professors) is an independent non-profit professional organization dedicated to expanding the influence of members of the association and strengthening the in-depth cooperation between China and the UK.
Main lecturer

Shujun Li
University of Kent • Head of Cyber Security Department
Professor of Cyber Security, University of Kent, BCS Fellow, IEEE Senior Member, Global Member of ACM and Internet Society, Member of MPEG, Chief Editor of ISO/IEC