Award Details
The College Research Student Awards scheme is designed to attract high quality students applying for PhD research.
As a student with us you will work with some of the most influential academics in your chosen field and learn about the very latest developments in your subject. Those chosen exemplify the high standards the University of Edinburgh sets for its research students and the investment that we make in their potential.
Who can apply
The College Research Awards have a high number of applicants, and as a result are highly competitive. Applicants with an outstanding track record of academic achievements and research potential are encouraged to apply. Those candidates with research areas that fall under UKRI awards should also apply to the relevant Research Council as well.
Tips for writing a successful proposal
Your proposal should provide insight into what you plan to research, how you will conduct your research, and the contribution(s) it will make. At this stage your proposal provides evidence of your ability to write, think, create, and argue. It also helps indicate how your research will fit into the institution and its goals. A strong proposal contains a clear proposition and/or question, sets up outcomes that can be delivered, contains several propositions which are then connected to for the structure, is intelligible to non-experts, has a relevant audience, and shows critical thinking.
Awards
The award provides full tuition fees (UK or Overseas level) with an annual stipend of £15,500 for three years (pro rata for part-time students).
Provider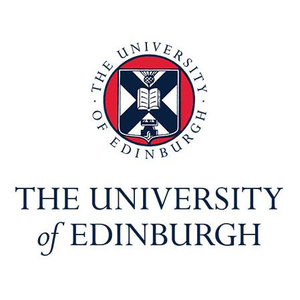 University of Edinburgh
Edinburgh University, one of the world's top universities, is a famous public research university in the UK. It is located in Edinburgh, the capital of Scotland. Founded in 1583, it is the sixth oldest university in English speaking countries.
Eligibility
Candidates for the College Research Award must be seeking to start their first year of full-time or part-time PhD study in the College of Arts, Humanities and Social Sciences within the academic year 2021-22. MSc by Research programmes are not eligible.
Criteria
Applicants must be of outstanding academic merit and research potential.
Application Process
Eligible applicants should complete an online scholarship application

The scholarship deadline is 23:59 GMT 04th February 2021.
In order to gain access to the scholarship application system applicants must have applied for admission to the University of Edinburgh. Please note that, following the submission of an application for admission, it can take up to ten working days for all system checks to be completed and for access to be granted.

The online scholarship application form is located in EUCLID and can be accessed via MyEd our web based information portal at https://www.myed.ed.ac.uk
When logging in to MyEd, you will need your University User Name and password. If you require assistance, please go to http://www.ed.ac.uk/student-systems/support-guidance
Please note you will not be able to access the online application form unless you have applied for admission to the University of Edinburgh.
Also note that some Schools have admission application deadlines which are earlier than this scholarship deadline. Please check the relevant School webpage:
Frequently Asked Questions

Scholarships System FAQs for Applicants (504.3 KB PDF)
Notification
Applicants will be notified of their standing by their intended School of study. Please contact your School's postgraduate office for information on your status.
Further Information
Postgraduate Research Student Office
This article was published on 24 Feb, 2020