Award Details
King's College and Imperial College London invite applications from candidates interested in pursuing a PhD in safe and trusted artificial intelligence. Twelve fully funded studentships are available.
The CDT offers a unique four-year PhD programme, focused on the use of model-based AI techniques for ensuring the safety and trustworthiness of AI systems. Model-based AI techniques provide an explicit language for representing, analyzing and reasoning about systems and their behaviors.

Students will engage in various training activities (e.g. technical training in model-based techniques for safe and trusted AI, philosophy and ethics of AI, entrepreneurial mindset training) alongside their individual PhD project, ensuring that not only are they trained in state-of-the-art AI techniques, but also that they acquire a deep understanding of ethical, societal, and legal implications of AI in a research and industrial setting.
Through engagement with the STAI CDT's diverse range of industrial partners, students will be exposed to the different experiences, challenges, and technical problems involved in both start-ups and large corporations. Students will graduate as experts in safe and trusted AI, able to consider the implications of AI systems in a deep and serious fashion, to recognize this as a key part of the AI development process and equipped to meet the needs of industrial and public sector organisations.
Award value
The CDT will fund approximately 12 students to join the programme in September 2021. Studentships are 4 year awards; fully-funded studentships include tuition fees, a competitive tax-free stipend set at the UKRI rate plus London-weighting, and a generous allowance for research consumables and conference travel.
Provider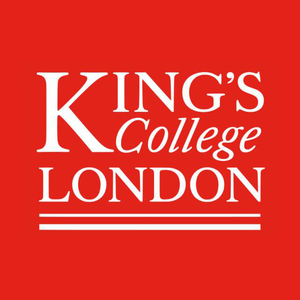 King's College London
King's College London is one of the famous universities which is guided by research. It is also the fourth oldest university in the UK. It is also a member of the golden triangle and Russell university group and enjoys world academic reputation.
Eligibility
Applicants will normally be expected to have a distinction at MSc level (or equivalent) in computer science or related discipline. However, in exceptional cases we may consider other qualifications (including at undergraduate level) and all applications will be considered on their merit as appropriate to the individual case. Applications from individuals with non-standard backgrounds (e.g. those from industry or returning from a career break) are encouraged, as are applications from women, disabled and Black, Asian and Minority Ethnic (BAME) candidates, who are currently under-represented in the sector. All applicants will need to demonstrate enthusiasm and aptitude for the programme.
It is not necessary that an applicant has completed their current course of study before applying. If an applicant has not completed their current course of study, any offer may be conditional on the eventual degree classification.
Applicants must have a good command of English and be able to apply it in an academic environment. Therefore, those who have not been educated in English will usually be required to provide certificated proof of competence in English language before starting their studies. Applicants should have an IELTS Score of 6.5 overall with a minimum of 6.0 in each skill, or a TOEFL iBT score of 92 overall with a minimum of 23 in writing and 20 in each of the other skills. Equivalent language qualifications may also be considered, see Band D of the King's College London English Language Requirements, and Accepted English Qualifications in the Imperial College London English Language Requirements.
Application Process
Applications are now open for September 2021 entry. The CDT will be considering applications in several rounds, until all CDT places have been filled. The next application deadline is 21 March 2021 (23:59)
| | | | |
| --- | --- | --- | --- |
| ROUND | A | B | C |
| Application Deadline | 22 November 2020 | 21 March 2021 | 13 June 2021 |
| Notification Expected | February 2021 | May 2021 | July 2021 |
Committed to providing an inclusive environment in which diverse students can thrive, the CDT particularly encourages applications from women, disabled and Black, Asian and Minority Ethnic (BAME) candidates, who are currently under-represented in the sector.
For further details and how to apply, please visit this link:
https://safeandtrustedai.org/apply-now/


Contact details
For any queries please contact the CDT office: stai-cdt@kcl.ac.uk


Funding provider: UKRI