Award Details
Value: Full tuition fee waiver and living stipend (£1350/month) for 4 years
No. of awards: Typically 60 each year.
Deadline: 27th January 2021 for September 2021 entry
More information
Queen Mary is one of the largest supporters of the China Scholarship Council (CSC) in the UK and awards 60 joint QMUL-CSC PhD scholarships every year.
Under the scheme, Queen Mary will provide scholarships to cover all tuition fees, whilst the CSC will provide living expenses and one return flight ticket to successful applicants. This scholarship is available to both new and continuing (current 1st year) students. Associate students who want to come to Queen Mary for 3-24 months are also able to apply.
Applicants must first have an offer for admission to Queen Mary's PhD programme and then they should apply to CSC for the scholarship between 20th March and 31st March. Results are released at the end of May.

Provider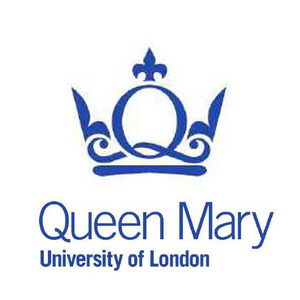 Queen Mary University of London
Queen Mary University of London is one of the largest colleges in the University of London consortium. It is also the only campus university in the University Alliance of London. The main campus of the university is located in Mile end, East London. The other three campuses are located in the center of East London. In the official 2014ref ranking of the UK, it ranks 9th in the academic quality of
Eligibility
Level: PhD
Course: All PhDs in the Faculties of Science and Engineering and Humanities and Social Sciences
Country: China
For 2021 entry, places are available in the following schools:
Science and Engineering

Humanities and Social Sciences
Application Process
Applicants are asked to follow our usual online application process and identify themselves as CSC scholars.
The application form for each subject can be found by selecting your subject area from the drop-down menu. Make sure to choose "semester 1" and "full time". https://www.qmul.ac.uk/postgraduate/research/applying-for-a-phd/
For visiting/associate students, who are coming to Queen Mary for a short amount of time, as part of your current PhD, please apply via this page https://www.qmul.ac.uk/postgraduate/associate/

Should you have any questions regarding the application process please email scholarships@qmul.ac.uk, or for more detailed inquiries, regarding possible projects please email the designated school contacts listed above.
For applicants for Economics and Finance, you will first be admitted onto the MRes programme for two years. Then, subject to good progress, you will be transferred onto the PhD programme for the third, forth and fifth years.
The deadline for applications is 27 January 2021. You must meet the IELTS requirements for your course and send the evidence to Admissions by March 1st at the latest. CSC will not consider conditional offer letters.