Award Details
Imperial College London and the China Scholarship Council (CSC) have created a scholarship programme to enable talented Chinese students to undertake a PhD programme at Imperial. The scholarships build on Imperial's existing relationship with China. Imperial has extensive research links with Chinese research institutions and Universities. The CSC Imperial Scholarships are supported jointly and equally by both Imperial and the CSC. There are 15 full scholarships per year available for students to start a PhD. Students can apply for a PhD in any subject area offered by Imperial.
Each scholarship covers:

International tuition fees

Maintenance allowance equal to Imperial's minimum stipend allowance in any given year (£17,285 in 2020-21) per year

One economy class return journey to China
Scholarships will support either three years of study for a PhD or four years in certain cases where the student is required to undertake a one-year postgraduate degree prior to beginning their PhD.
Provider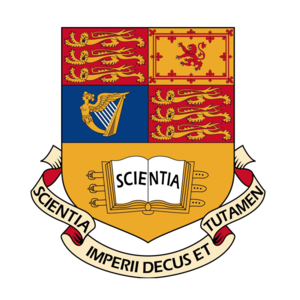 Imperial College London
Imperial College London is a world-class university with a mission to benefit society through excellence in science, engineering, medicine and business.
Eligibility
Successful scholarship applicants are required to return to China for a period of two years after completing their PhD.
Chinese students with a strong academic background.

Students must hold a PR Chinese passport (applicants from Hong Kong or Taiwan are not eligible). Applicants can either be resident in China at the time of application or studying overseas.

Students with prior experience of studying overseas (including in the UK) are eligible to apply. Chinese Imperial graduates/Masters students are therefore eligible for the scheme.
Application Process
PROSPECTIVE scholars must follow all of the following steps in this order
Prospective PhD students approach individual Imperial departments and supervisors with details of their proposed project. It is essential that students make contact with departments/supervisors before submitting a PhD application

Students submit a PhD application to Imperial, following standard College procedure. Please note: If applicants do not already meet the College's English Language requirements we recommend they sit a College approved English test as soon as possible. The deadline for applications to College is 31 January 2021.

Imperial's Registry processes the application and either reject it or issues a formal conditional/unconditional offer. Please note: It can take 6-8 weeks for PhD applications to be processed

Applicants must complete the CSC application on the CSC website between 10 March 2021 - 31 March 2021. Applicants are required to attach the email confirming we have received your application which is sent upon successful completion of an application to study at Imperial College London. This deadline/timeframe is non-negotiable. Instructions to complete this application are available via the CSC website.

Each Department is required to submit the completed CSC Imperial Scholarship Application Form. The form is available via the Information for staff webpage and should be submitted to Student Financial Support by Noon on Friday 12 February 2021.
In some cases, students may not have received an offer by the College deadline. Therefore, if necessary, applications can be considered by the scholarship panel at the same time as being processed by Departments/Registry. However, applicants must still have approval from their supervisor and head of department.