Award Details
Funding: £10,000
Academic year: 2021/22
Open to: Students from Bangladesh, China, Indonesia, Nepal and Sri Lanka
Qualification level: Postgraduate taught
Number available: 6
Applications for 2021/22 will open on Monday 1 February 2021
The GREAT Britain campaign is an initiative to promote the UK as a great place to do business, study and visit. These scholarships offer assistance to students from Bangladesh, China, Indonesia, Nepal and Sri Lanka intending to study in the UK in Autumn 2021.
For more information on the GREAT Scholarships 2021, please visit:
Provider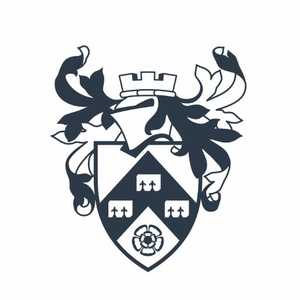 University of York
The University of York is one of the UK's prestigious Russell Group universities, with a global reputation for inspirational, life-changing research and exceptional academic teaching standards.
Eligibility
Open to students from Bangladesh, China, Indonesia, Nepal and Sri Lanka.
To be considered for the scholarship you must:
be a citizen of Bangladesh, China, Indonesia, Nepal or Sri Lanka

have a conditional or unconditional offer to study a postgraduate taught course at the University of York by 30 April 2021 (you don't need to have accepted the offer)

be paying fees at the overseas fee rate (any fee assessments must be completed by 30 April 2021)

Have met any language condition of your offer by 30 April 2021.
You will not be eligible if:
you hold a 100 per cent tuition fee scholarship or are fully sponsored.
Students on the following pathways are not eligible for these scholarships:
Hull York Medical School

International Pathway College

Distance/online learning courses

Part-time courses

Kaplan International College London

GEMMA, CASPPER and Mundus MAPP
Application Process
Application deadline: Friday 30 April 2021, 11.59pm BST
You must apply for this scholarship online. As part of the application, you will need to provide answers to three short questions about your course of study, your goals for the future and your financial situation.
We may request a document which confirms your nationality.
If you are eligible for an Academic Excellence scholarship we will consider your application for this award too.
How we allocate
This is a competitive process and only a small number of applicants per country will be successful.
A panel of senior staff from the University will select the successful scholarship awardees.
We aim to inform you of the outcome of your scholarship application by early June.
Once offered a scholarship you must:
Accept the offer formally, following the link within your offer email

Make York your firm choice
These actions must be completed by the deadline provided in your offer email. Otherwise, you will lose your scholarship and it will be offered to a reserve candidate.

Terms and conditions
If you defer your place at the University of York you cannot keep your scholarship, but you can reapply the following year.
GREAT scholarships may not be combined with Academic Excellence scholarships.
GREAT scholarships may be combined with University of York departmental scholarships.
GREAT scholarships may be combined with external funding as long as this does not cover 100% of your tuition fees.
Successful candidates will be required to represent the University of York and the British Council as an ambassador for the GREAT scheme.