Award Details
For 2021/22 entry there will be up to 42 Chancellor's International Scholarships available to be awarded to the most outstanding International and EU PhD applicants. Awards made for entry in Autumn 2021 will include both of the following:
The full payment of tuition fees (worth up to £24,010)

A maintenance stipend in line with UKRI rates (provisional £15,285 for full time award holders in 2021/22, expected to be confirmed February 2021)

A Research, Training and Supporting Grant (RTSG) of £5,000

Length of funding: 3.5 years, unless you are already in your first year of study when you apply then the length of funding will be reduced accordingly.
Application Deadline
The Application deadline for this year's competition is 23:59pm (GMT) on 21 January 2021.

All supporting documents (references and transcripts) must also be uploaded by 21 January 2021. Please consider this deadline when submitting your application and allow time to ensure all documents are submitted.
Please note no late applications will be accepted.
Provider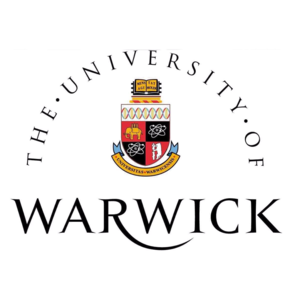 University of Warwick
The University of Warwick is a public research university on the outskirts of Coventry between the West Midlands and Warwickshire, England. The University of Warwick is one of the top Public universities in Coventry, United Kingdom.
Eligibility
Applicants for a Chancellor's International Scholarship must also be applying for a PhD at the University of Warwick to begin in October 2021;

Students currently enrolled on a PhD or MPhil/PhD at the University of Warwick may apply in their first year of registration only;

Applicants must either be assessed as 'overseas' or 'EU' for fees purposes, but there are no other nationality criteria;

Applicants may be from any discipline at Warwick.

Scholarships cannot be deferred to the next academic year.
Application Process
Applications for 2021/22 entry are now OPEN.
In order to apply for the Chancellor's International Scholarships you must first apply for PhD admission. Once you have submitted your admissions application you will then receive an automated e-mail giving you your student ID number and instructions on registering your ITS applicant account, which you must complete. This can take up to 48 hours to come through. This username and password can then be used to apply for the scholarships. You do not need to have received an offer of study by the scholarship application deadline, just to have applied for admission.
All applicants should ensure they read the Guidance notes before submitting an application.
Essential Reading
We strongly advise that all applicants read the guidance listed below before completing an application form.
Part of the application will be based on the PGR Ranking Criteria and so it is important you are familiar with this document.
Please note due to the volume of enquiries the Doctoral College is unable to send any application materials to potential applicants.
Further Information

Results of the Chancellor's International Scholarship competition will be communicated through email by the end of March 2021.
Please do not contact the Doctoral College before this date to enquire about results.