Award Details
The School will offer a number of awards to students beginning their Masters studies in the 2021-22 academic year.
The School is pleased to invite applications from outstanding candidates for the School Masters scholarships designed to attract the best and brightest candidates to study in Edinburgh.
School Awards
The School will award a number of School Masters Scholarships consisting of tuition fees at the Home rate for the chosen programme of study. Successful overseas applicants will be liable for the difference between the Home and Overseas fees rates
These awards are open to any postgraduate Masters programme offered by the School. Applicants for part-time and distance-learning Masters programmes are eligible to apply for these awards (any award made would be paid pro-rata).
The School is also offering the Charles Mackie Scholarship for students progressing from Undergraduate to Postgraduate Study within the School. This requires a separate application. For further details, please visit the Charles Mackie Scholarship webpage.
Provider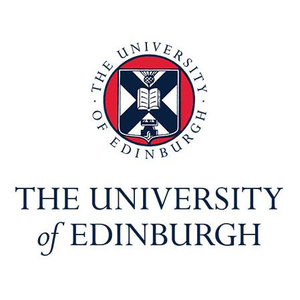 University of Edinburgh
Edinburgh University, one of the world's top universities, is a famous public research university in the UK. It is located in Edinburgh, the capital of Scotland. Founded in 1583, it is the sixth oldest university in English speaking countries.
Eligibility
Awards will be made on academic merit and the potential to excel at the chosen programme of study.
Successful applicants must hold a UK first class honours undergraduate degree (or overseas equivalent) in a relevant field, or should be able to prove their academic merit through evidence of professional achievements, awards or publications relevant to their chosen programme of study.
Candidates in this latter category should note that a good first degree will still be required.
Application Process
Applicants must submit a complete application for a Masters programme of study within the School of History, Classics and Archaeology by Monday 22nd February 2021. Your academic reference and, where available, other supporting documents (such as evidence of English language competency, degree certificate(s) and academic transcript(s)), must also be uploaded to your study application by this date.
Submit an application to study
If you have not yet applied for admission to the University of Edinburgh, please do so first. Visit our programmes pages to choose your programme of study and apply online.
Submit an application to study
You will not be able to apply for a scholarship unless you have applied for a programme of study entering in 2021-22.
To apply, visit:
https://www.ed.ac.uk/student-funding/postgraduate/uk-eu/humanities/history-classics-archaeology/hca-masters
As part of your application, you will complete a personal statement. Do not underestimate the importance of your personal statement in which you should set out your academic achievements and goals, and indicate how the award would benefit your studies. This statement should give added value to your application and help you to stand out. It will be read carefully by panel members. Make sure that it reflects you and your accomplishments as well as possible.
Deadlines
The closing date for these scholarships is 23:59 (GMT) on Monday 1st March 2021.
Notification
All applicants will be notified of the outcome in early/mid-April 2021.